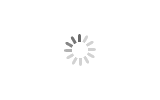 Zinc Flake Poder For Paint
Particle size as D50 about 4-5um.
Zinc flake powder is produced by dry producing method, with the nature of Longer salt-spray test time than spherical zinc powder
More slowly sediment than the spherical zinc powder, better anti-corrosion effect than spherical zinc powder ,etter dispersion effect
and better metallic white brightness, stable quality control for each producing lot enables its good quality.
Zinc Flake Poder For Paint
Product name: Zinc Flake Powder for Zinc Rich Painting and Coating
Appearance: Lamellar Metallic Silver Gray Powder
Technology: Dry method and high-energy ball milling technology, multi-coated layer processing;
Advantages: Better dispersion, longer salt fog time, slowly sedimentation in the coating material
Application: Daceomet/Geomet technology, Zinc-Cr Coating material,Powder coating and painting for Boats, Warships, Automotive parts, Vehicle, Iron tower and the like;
Chemical property and features:
1. In electro-chemistry: compared to the base metal Fe being protected, the Zn will be changed into solution in electrolyte to show the effectiveness, even the base metal being exposed because of the damage of the coating layer;
2. Sealing and tightness: the corrosion of the zinc powder (ZnCO3 and Zn(OH)2) deposits among the voids of the small zinc particles as filling stuff of the pigment, the electro-insulation makes it show the natures as sealing effectiveness;
3. Shielding natures: the lamellar powder shows parallel line in the surface of the coating film, as well as overlap and cross each other, which makes the water or corrosion medium difficult to be permeated that shows the anti-corrosion effectiveness.
Zinc Flake Powder for Dacromet/Geomet Coating:
Grade

Average Particle Size

D50(um)

Thickness of the

zinc flake (um)

Water Covering (min cm²/g±10%)

Bulk Density

(g/cm3)

Packaging

(N.W./KG

Steel Barrel)

D100

17-19

0.15-0.4

≥3500

0.8

25

D200

11-13

0.1-0.3

≥5000

0.75

25

D200A

9-11

0.1-0.2

≥6000

0.73

25

D300

4-5

0.1-0.2

≥8000

0.7

25
Zinc Flake Powder For Zinc Rich Paint and Coating:
Grade

Average Particle Size

D50(um)

Thickness of the

zinc flake (um)

Water Covering (min cm²/g±10%)

Bulk Density

(g/cm3)

Packaging

(N.W./KG

Steel Barrel)

F100

17-19

0.2-0.5

≥3000

0.85

25

F200

11-13

0.15-0.4

≥4000

0.8

25

F300

4-5

0.1-0.3

≥7000

0.75

25

N400

2-3

0.02-0.1

≥12000

0.6

20