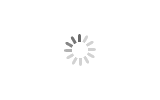 Magnesium and Magnesium Aluminum Alloy Powder
1. Directly providing from factory with production certificate;
2. Competitive price;
3. Mechanical and milling production technology with spherical and irregular shape;
4. With required and customized chemical purity;
5. Customized Mg alloy powder is accepted.
Magnesium and Magnesium Aluminum Alloy Powder
We had been professionally producing and providing magnesium powder and Al-Mg alloy powder with milling, atomizing and mechanical production technology, providing the semi-spherical Mg powder and the irregular shape magnesium aluminum alloy powder with particle size from 30 mesh to 200 mesh, which is widely used in the fireworks products, mining industry, de-sulfuration in steel making industry and powder metallurgy industries.
Production capacity as 500-700mt per month.
Delivery time: 20-25 days after PO, or 15 days after the issued export license.
Name

Type

Shape

Composition(%)

Appearance Density(g/cm3)

Particle size

Milling Mg powder

MS3580

Semi-spherical

Mg >99

0.86-0.92

35-80 mesh

MS4510

Semi-spherical

Mg >99

0.86-0.92

40-100 mesh

Milling Mg powder

MI3080

Irregular

Mg >99

0.64-0.73

30-80 mesh

MI6020

Irregular

Mg >99

0.64-0.73

60-200 mesh

MI150

Irregular

Mg >99

0.76-0.85

-150 mesh

Passivated spherical Mg powder

PSM1080

Irregular

≥Mg 92%

0.75-0.95

0.18-2 mm
(10 mesh~80 mesh)

Milling Al-Mg alloy powder

ALMG50

Irregular

Al50: Mg50

0.76-0.85

60-200mesh

ALMG20

Irregular

Al80: Mg20

0.67-0.85

60-200mesh

ALMG40

Irregular

Al80: Mg40

0.67-0.85

60-200mesh

Customizing is accepted and welcomed