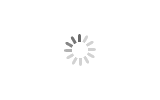 Magnesium Powder
1. We are the original factory manufacturer for Mg and Mg alloy powder;
2. Competitive price;
3. Including spherical Mg powder and the irregular shape Mg powder;
4. Spherical magnesium powder and irregular shape can be customized
Magnesium Powder
We had been professionally producing and providing magnesium powder and Al-Mg alloy powder with milling technology, providing the semi-spherical Mg powder and the irregular shape Al-Mg alloy powder with particle size from 30 mesh to 200 mesh, which is widely used in the fireworks products, mining industry, de-sulfuration in steel making industry and powder metallurgy industries.
Production capacity as 500-700mt per month.
Delivery time: 20-25 days after PO, or 15 days after the issued export license.
Name

Type

Shape

Composition(%)

Appearance Density(g/cm3)

Particle size

Milling Mg powder

MS3580

Semi-spherical

Mg >99

0.86-0.92

35-80 mesh

MS4510

Semi-spherical

Mg >99

0.86-0.92

40-100 mesh

Milling Mg powder

MI3080

Irregular

Mg >99

0.64-0.73

30-80 mesh

MI6020

Irregular

Mg >99

0.64-0.73

60-200 mesh

MI150

Irregular

Mg >99

0.76-0.85

-150 mesh

Passivated spherical Mg powder

PSM1080

Irregular

≥Mg 92%

0.75-0.95

0.18-2 mm
(10 mesh~80 mesh)

Milling Al-Mg alloy powder

ALMG50

Irregular

Al50: Mg50

0.76-0.85

60-200mesh

ALMG20

Irregular

Al80: Mg20

0.67-0.85

60-200mesh

ALMG40

Irregular

Al80: Mg40

0.67-0.85

60-200mesh

Customizing is accepted and welcomed