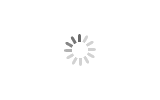 Steel Making Indsutry Used Aluminum Powder
19um,21um

China

20-25 days

300mt/m
1. Good collecting rate: We produce the particle size as D50 between 0-75μm, the collecting rate of the powder that less than 10μm(D50≤10um) can be above 85%, which ensures the output of the ultra-fine aluminum powder;
2. Customized according to your requirements: Our factory can produce the products according to the different customers' demanding and satisfy their different requirements for the specific powder.
3. High accuracy with double grading: Good particle size distribution. The product size can be adjusted between 1-45μm accurately with the grading accuracy as ±0.5um.
Steel Making Indsutry Used Aluminum Powder
With the state of the art technology and hard work of R&D department, our company makes full use of the advanced production technology - nitrogen atomized protection method, to produce the product with the technical specifications in full compliance with national military standard GJB1738-93 and the American military standard MIL-DTL-512B.. It combines the centrifugal grading and whirlwind grading classification to adjust accurately the products particle sizes between 1-45 micron. Please kindly refer to the following production specification:

Particle Size (μm)

Aluminum Min(%)


Active Aluminum Min(%)


Impurities Max(%)


Fe


Si


Cu


H2O


1~2

99.75

98

0.09

0.06

0.01

0.08

2~3

99.75

98

0.09

0.06

0.01

0.08

3~4

99.75

98

0.09

0.06

0.01

0.08

4~5

99.75

98

0.09

0.06

0.01

0.08

5~6

99.75

98

0.09

0.06

0.01

0.08

6~7

99.75

98

0.09

0.06

0.01

0.08

7~8

99.75

98

0.09

0.06

0.01

0.08

8~10

99.75

98

0.09

0.06

0.01

0.08

9~11

99.80

98

0.08

0.06

0.01

0.05

11~13

99.80

98

0.08

0.06

0.01

0.05

13~15

99.80

98

0.08

0.04

0.01

0.05

15~17

99.80

98

0.08

0.04

0.01

0.05

17~19

99.80

98

0.08

0.04

0.01

0.05

19~21

99.80

98

0.08

0.04

0.01

0.05

21~23

99.80

98

0.08

0.04

0.01

0.05

23~25

99.80

98

0.08

0.04

0.01

0.05

-325 mesh

99.80

98

0.08

0.04

0.01

0.05

-200 mesh

99.80

98

0.08

0.04

0.01

0.05
Application For Spherical Aluminum Powder:
1. Conductive Aluminum Paste (Solar Cell and Solar Panel Paste)
2. Military Industry (Solid Rocket Propellant Additive, Aerospace and Explosive Material)
3. Metallurgy Industry (Thermal Welding, Deoxidation In Steel-Making)
4. Chemical Industry (Aluminum paste for coatings, Chemical Additive)
5. Refractory Material (Magnesia Carbon Brick)
6. Composite Material (Ceramic, Thermal Spraying Metal Powder)
7. Advanced Material(For High Temperature Membrane Separation, Electronic Material)