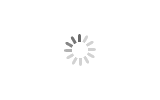 Silica Coated Lamellar Aluminum Silver Powder
1. Particle size D50 as from 5 micron to 70 micron.
2. Lamellar aluminum powder is produced by dry producing method with Ultra fine particle size.
3. High sparkle shinning performance.
4. Silicon coated layer.
5. Stable quality control for each producing lot.
6. with better silver shining appearance, better metallic white brightness and environment friendly(Rohs certificate).
5. It is specially used for the powder coating industry.
Silica Coated Lamellar Aluminum Silver Powder
Product name: Leafing Type Lamellar Aluminum Silver Powder for Powder Coating Industry
Appearance: Lamellar Metallic Silver Gray Powder
Producing technology: Latest technology of Nano-processing;
Advantages: Good particle size distribution, quality stability, better metallic shining, better white brightness;
Application:
1. Premium Metallic Pigment, Painting and Oil Ink (Premium Vehicle Metallic Flash Paintings)
2. Premium Printings Material (Gravure Printing, Offset Printing, Screen Printing and the like)
3. Plastic Masterbatch and Coatings (Leather Film Coating, PE and PU Film Coating)
4. Electrostatic Spray Coating, Powder Coating, Raw Material for Dacromet/Geomet Technology Anticorrosive Material (Anti-corrosive Coating for Boat, Yacht and Building Material).
5. Galvanization Performance Spraying Coating
Non-leafing Aluminum Silver Powder:
Grade

Average Particle Size

Water Covering

(min cm²/g±10%)

Bulk Density (g/cm3)

Packaging

(N.W./KG)

CYH-06

26-28

14000

0.2

25

CYH-08

20-22

18000

0.2

25

CYH-10

15-17

20000

0.2

25

CYH-12

11-13

25000

0.19

25

CYH-15

9-11

26000

0.17

25

CYH-16

7-9

28000

0.16

25

CYH-18

5-7

32000

0.15

25

CYH-20

3-5

36000

0.14

20/25
Leafing Aluminum Silver Powder:
Grade

Average Particle Size

Water Covering

(min cm²/g±10%)

Bulk Density (g/cm3)

Packaging(KG)

(N.W./KG)

PYH-06

26-28

16000

0.16

25

PYH-08

20-22

22000

0.15

25

PYH-10

15-17

28000

0.15

25

PYH-12

12-14

32000

0.15

25

PYH-15

9-11

35000

0.14

25

PYH-18

7-9

39000

0.13

25

PYH-20

5-7

42000

0.13

25

PYH-30

3-5

45000

0.12

20/25