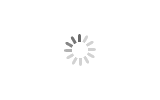 Self-Heating Food Packaging
Hengxi

China

5-7 days

800,000-1,000,000 packs per day
Product name: Self-Heating Food Packaging
Ingredients: Aluminum powder, calcium oxide, sodium bicarbonate
Heat Package material: Non-woven fabric
Sealing film: vacuum nylon film bag, (non-)transparent film bag
Customized sealing film: aluminum foil bag, aluminum foil paper bag, Printed or blank outer sealing film bag can be customized according to requirements.
Production Capacity: 800,000 to 1,000,000 packages per day.
Application: Suitable for heating food and drinks including Water, Rice, Coffee, Milk, Tea, Noodles, Canned food, Packed food, Hot Pot Food, Beverage and so on.
Self-Heating Food Packaging
Advantages:

1.Put the self-heating package in the outer heating container, pouring the clean water into it, it will begin to heat,the heating temperature can be more than 96 ℃;
2.Developing new fast food series for the food processing enterprises;
3.Heating process can be lasting as more than 15-25 minutes;
4.Environment-friendly with disposable;
5.Convenient to be used in environment as military training, out-door simple cooking (camp, fishing, hiking and so on), traveling cooking, emergency food heating without fire, specially for the winter out-door condition.
6.Safety using with water contact without fire, flammable dangerous or electricity facilities;
7.Outer heating container can be designed and made to be matched.
8.OEM is accepted or be customized with required trademark packaging (ownership registered is needed);
Heating Package Specification
Grade

Fabric Size(mm)

Sealing Film Size(mm)

Water (g)

Heating Time (Minutes)

Carton Size

(L*W*H cm)

Bag/Carton

35g

95*85±5

145*90±5

90-100

15-20

50*30*30

500

40g

100*85±5

145*90±5

120-140

450

45g

105*85±5

160*90±5

400

50g

115*85±5

160*90±5

150-170

400

55g

125*85±5

175*90±5

350

60g

125*85±5

175*90±5

180-200

15-25

50*30*30

350

110*100±5

155*100±5

70g

130*85±5

175*90±5

210-230

300

75g

130*85±5

175*90±5

230-250

250

120*100±5

170*100±5

80g

120*100±5

170*100±5

240-270

50*30*30

250

85g

125*100±5

180*100±5

250-300

90g

130*100±5

180*110±5

270-330

Customized:

Fabric size: Width from 85mm to 100mm Max and matched length

Logos and other markings printed on the sealing film

Outer Sealing Film including:

Vacuum, aluminum foil/foil paper, (non-)transparent or other film packaging
Production, packing, storage and testing Environment, professional and safety transportation and better after sales services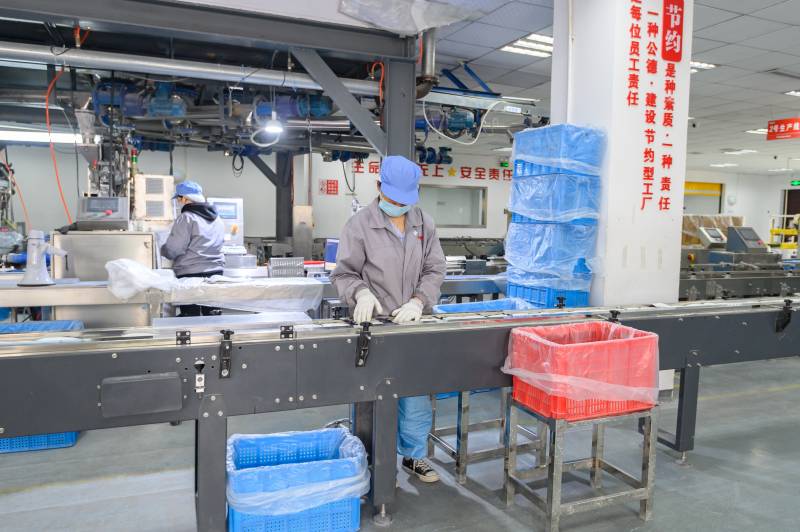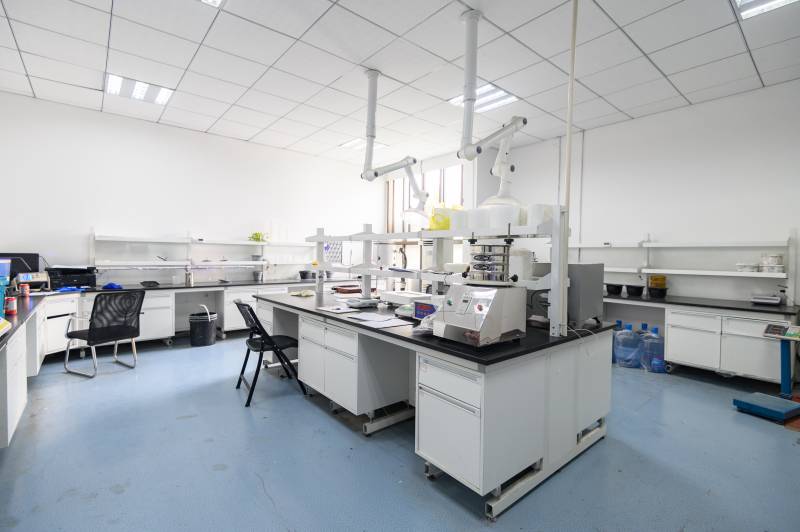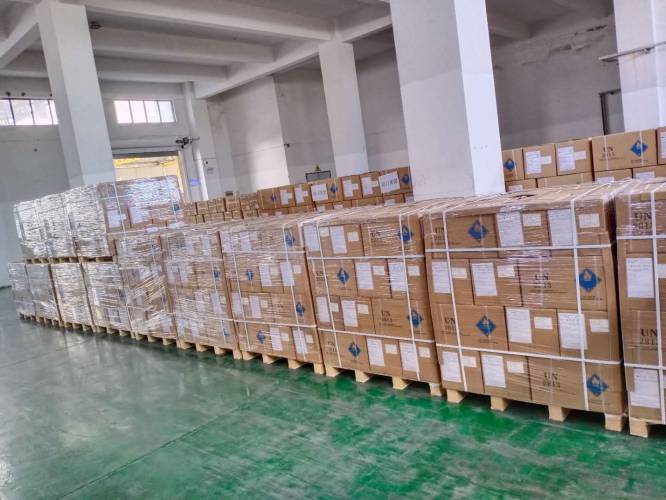 Using Direction
1. The following left picture is the single package for your reference, for one set self-heating food package, it consists 4 different parts including: outside container lid, outside container, inner disposable container and one heating package as the left picture: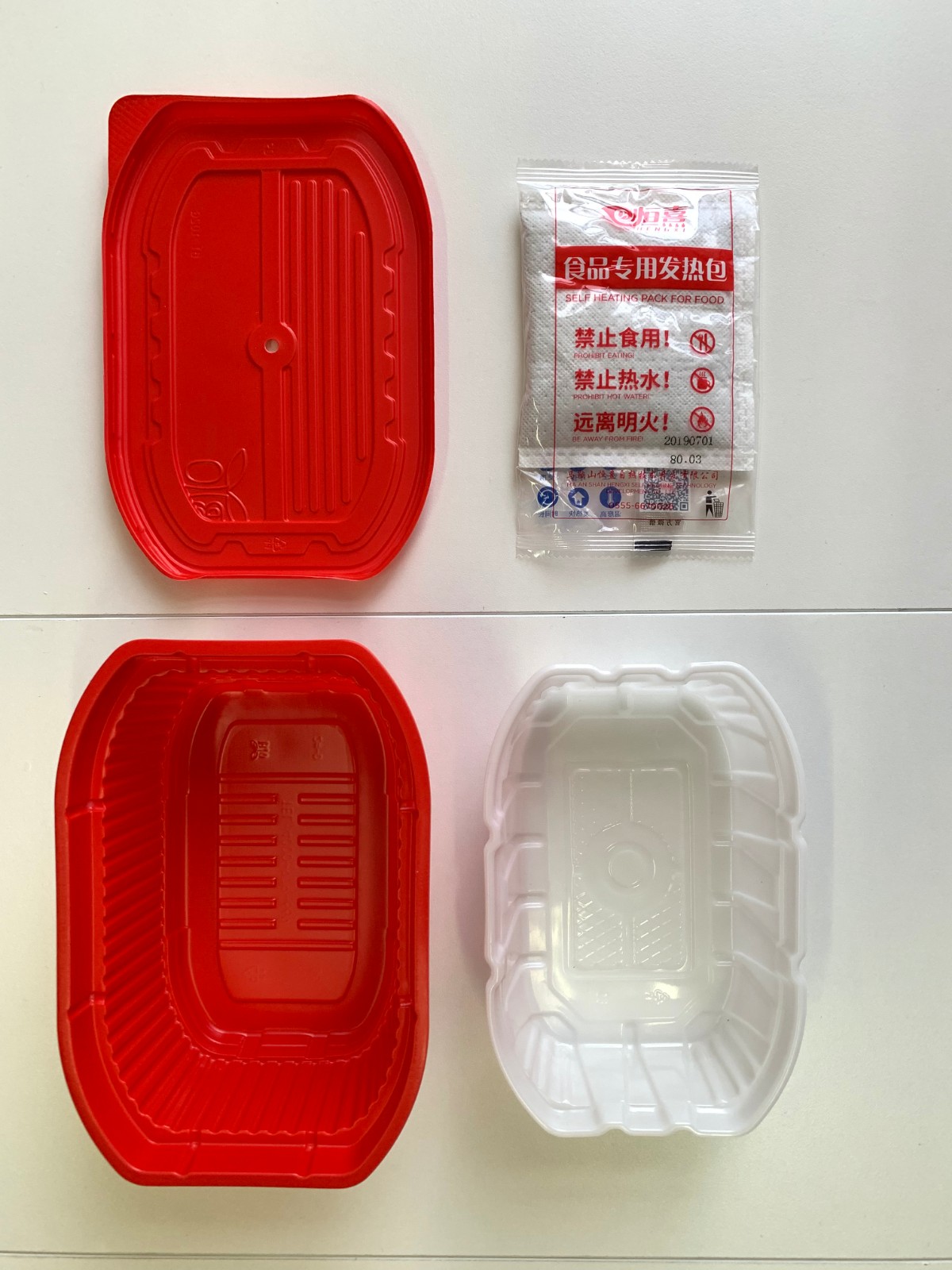 2. Take out the heating package, tear open the heater sealing film bag from top jaw openings, put the non-woven heater package into the outside container; pour water(should be normal temperature water) into outside container to the limit line or with required quantity water (according to the heater package specification matched water quantity weight).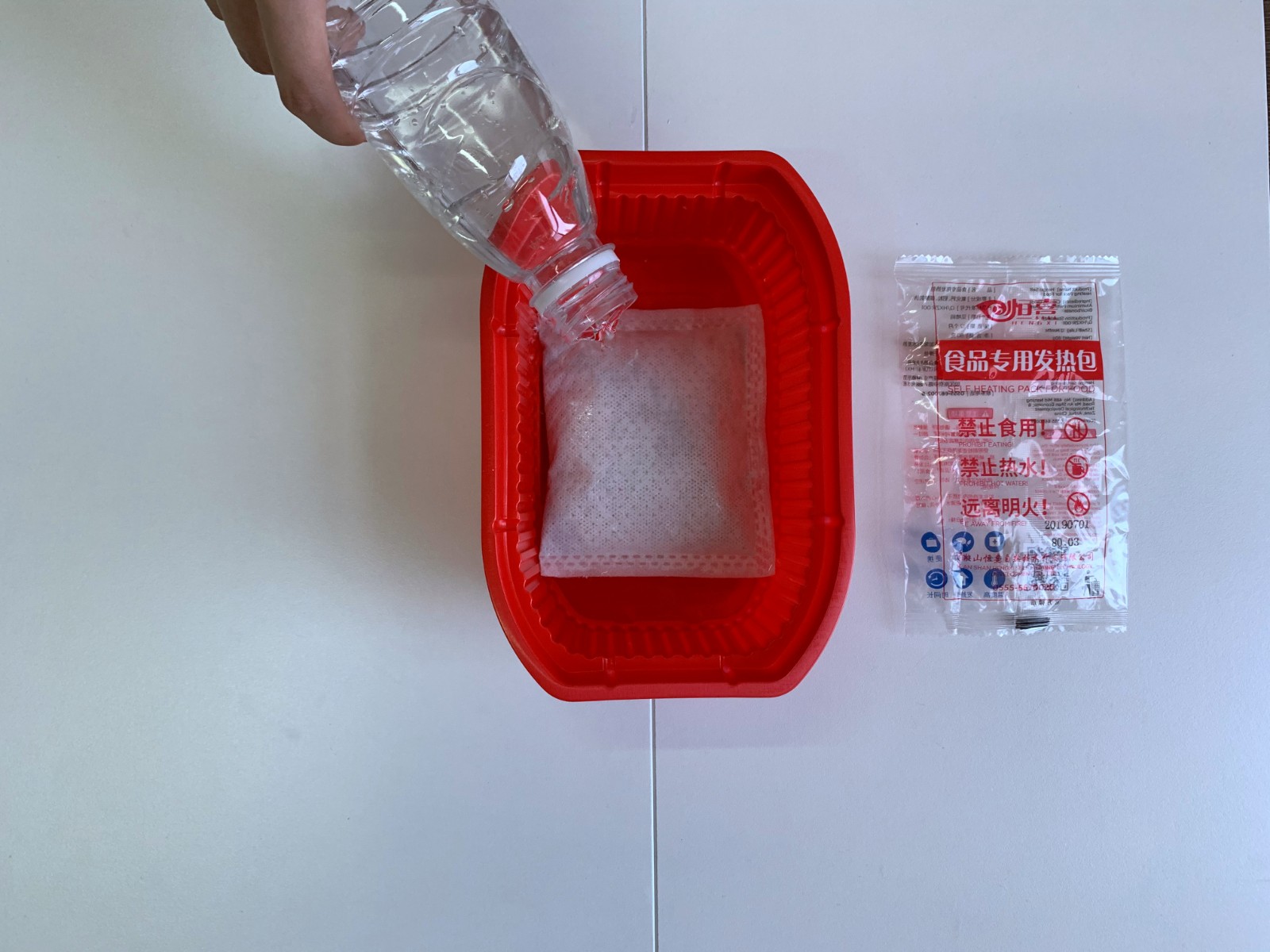 3. Put the inner disposable container(with food inside) into the outside container, covering the outside container lid or buckle up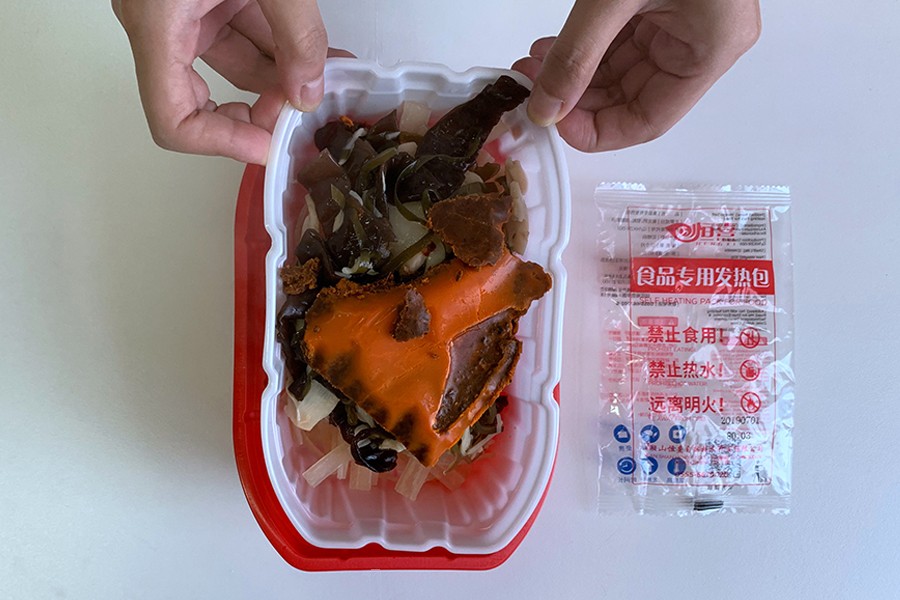 4. Waite for 15-20 minutes, the heated food will be already for being enjoyed.
5. Collect and send the used package and disposable container to the right place(dustbin or others) when after enjoyed the meal.
Note: Keep away from the hot water and steam for avoiding from scald or being hurt, do not exposure to fire and do not use in the confined space.
Using Attention
1. The non-woven bag of the packaging is forbidden to be torn open before and after being used;
2. If the non-woven bag of the packaging were found be torn or broken, please send the broken one to the right place(dustbin or others) but can not be used for heating the food;
3. After opening the sealing film bag, you should have to use it within 1 hour before being invalid, when using the self-heating package, please keep ventilation and do not use in the confined space;
4. Do not touch the self-heating package with wet hands;
5. Keep away from the heating hot water and steam released from the container;
6. Don't contact or close to with any fire when in using the self-heating package;
7. The self-heating package is forbidden to be eaten;
8. If the package broken and making the food being polluted, do not take the polluted food;
9. Keep the self-heating package away from the children, or using under adult supervision;
10. If the ingredients of the self-heating package enters into eyes or being eaten by accidentally, please immediately rinse with enough water and send for the medical treatment to the nearest hospital.