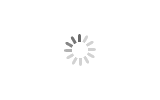 Foaming aluminum powder
1. Aluminium Powder for   Light Weight Concrete Block
2. It is  flake shape,  produced by  nitrogen  gas protection,  has  uniform  particle size, higher  purity,  it generates gas steadily,  if use this type aluminum powder, just a little  amount is  okay to make the beautiful concrete block, save much raw material cost.
Foaming aluminum powder
Specially used for:
1. Light Weigh Concrete Block .
2. Cellular Lightweight Concrete block (CLC Block).
3. Autoclaved Aerated Concrete (AAC Block).
The following specification is the formal type, which can be easily customized according to your good requirements.
Grade

Non-volatile

Metallic aluminum

Particle size

Application

%≥(+/-1)

(gas volumetry

typical) ≥%

D50+/-5(um )

JHB05

98

98

30

Light Weigh Concrete Block
Cellular Lightweight Concrete block
(CLC Block)
Autoclaved Aerated Concrete
(AAC Block)

JHB06

98

98

45