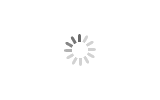 5056 Aluminum Alloy Powder
1. Particle size D50 can be customized as from 3 micron to 100 micron.
2. Different particle size can be adjusted.
3. Atomized producing technology.
4. Customized according to your required specification.
5056 Aluminum Alloy Powder
Product name: 5056 Atomized Aluminum Alloy Powder(Al-Mg alloy)
Appearance: Atomized Gray Powder
Producing technology: Nitrogen Protecting Atomizing Technology;
Advantages: Good particle size distribution, strictly produced from the raw material of 5056 aluminum alloy ingot, different particle size can be customized to be produced, 100g free sample can be provided for testing.
Application:

1. Raw material of powder metallurgy industry.
2. Raw material of MIM and 3D printing.
3. Metal additive for chemical industry.
Certificate of Analysis




Product Identity

Product Name

5056Aluminum Alloy Powder

Specification

D50=6.992um D50=14.97um D50=21.64um

Batch No.

20180508

Production Date

2018.03.22

N.W.

9KG

Particle size

D10

D50

D90

3.514um

6.992um

11.84um

2.192um

14.97um

32.22um

2.192um

21.64um

43.02um






Testing Result

No.

Testing Items

Testing Result(%)

Rrange(%)

1

Al(%)

93.710

Balance

2

Mg(%)

4.280

4.5~5.6

3

Mn(%)

0.091

0.05~0.20

4

Fe(%)

0.231

<0.4

5

Cu(%)

0.040

<0.1

6

Si(%)

0.170

<0.3

7

Zn(%)

0.050

<0.1

8

others

0.100

≤0.15